CHIROPRACTIC PLUS+
3315 W. Craig Rd Suite 105
North Las Vegas, NV 89032
CALL: 702-489-7555


WE ACCEPT MEDICAID PATIENTS (Medicaid pays for Chiropractic - to age 21)


Receive our free e-newsletter. Click http://www.toyourhealth.com





**************************************


SPECIAL
OFFER!!


Receive 4 chiropractic maintenance treatments FREE ($225 value), when you purchase ANY Total Gym unit, from Total Gym Direct! To take advantage, of this offer, you MUST access the Total Gym Direct website, by clicking, or tapping the link below:


https://www.kqzyfj.com/click-100332725-10498921


**************************************



GREAT SHOES - CHECK OUT NEW BALANCE!!

CLICK HERE >>> New Balance Athletic Shoe

FOR SHOES, APPAREL, SALE PRICING AND REWARDS!!






WE ARE INDEPENDENT DISTRIBUTORS FOR BEMER VASCULAR THERAPY !!

- Proven to increase total body blood flow, for
BETTER OVERALL HEALTH & VITALITY


- EXPERIENCE BEMER FOR FREE -

Join us, for a BEMER presentation / demonstration

LOCATION:
3315 W. Craig Rd Suite 105 North Las Vegas 89032

REGISTRATION: 6:30 - PRESENTATION: 7:00 Please call to reserve your spot: 702-489-7555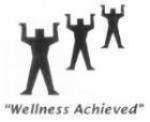 We support numerous charities serving Military Service Members & their families
- $3265 donated to date (last updated January 2021)

- Special offer for active / retired Military Service Members
- Call for details -






QUALITY, AFFORDABLE SPINAL CARE


Chiropractic Plus Natural Health & Wellness in North Las Vegas, NV provides help to those suffering with injuries, or chronic pain. If you are interested in trying this approach to wellness, let one of our knowledgeable practitioners at our facility tell you more. We want you to overcome the pain you have been suffering with.

We treat patients, with medical conditions, such as neck pain, back pain, sports injuries, headaches, car accident injuries, shoulder pain, sciatica, numbness, joint pain, foot pain, heel spurs and many other conditions. Plus, our adjustments may help you reduce stress. Visit us, at our modern facility in North Las Vegas, NV to take advantage, of these benefits. When you arrive, you will see patients are our priority.

Nutritional therapy plays a strong role in our practice. Patients with problems, such as pre-diabetes / diabetes, high blood pressure, or chronic fatigue, may find our approach very beneficial.

Are we any good? Check our un-edited reviews at google.com, yelp.com, or yp.com.

Not sure Chiropractic is the right choice? Call to schedule a no-charge consultation.
We'll let you know, if our therapeutic approach may help. We'll also tell you, if another health practitioner can better serve your needs. Your well being always comes first!


Receive our free e-newsletter. Click http://www.toyourhealth.com


STANDARD PROCESS products sold here.







2015 North Las Vegas Chiropractic winner of the Patients' Choice Awards in North Las Vegas, NV

Verified by OpenCare.com